Call Centers can optimize all aspects of their workforce by adding Monet Live Workforce Management (WFM) to Evolve IP's award-winning contact center solution. This unified WFM platform significantly improves service levels, increases productivity and delivers a fast return on investment.
Overwhelming majority of call centers are faced with staffing issues and the challenge of meeting service levels while controlling costs. Having the optimum number of agents at the right time with the right skills, in the right place is essential to call center success. Adding a cloud-based workforce management platform to our world-class call center solution will save you from the hassle of managing different vendors in addition to avoiding large upfront investments, painful hardware & software implementations.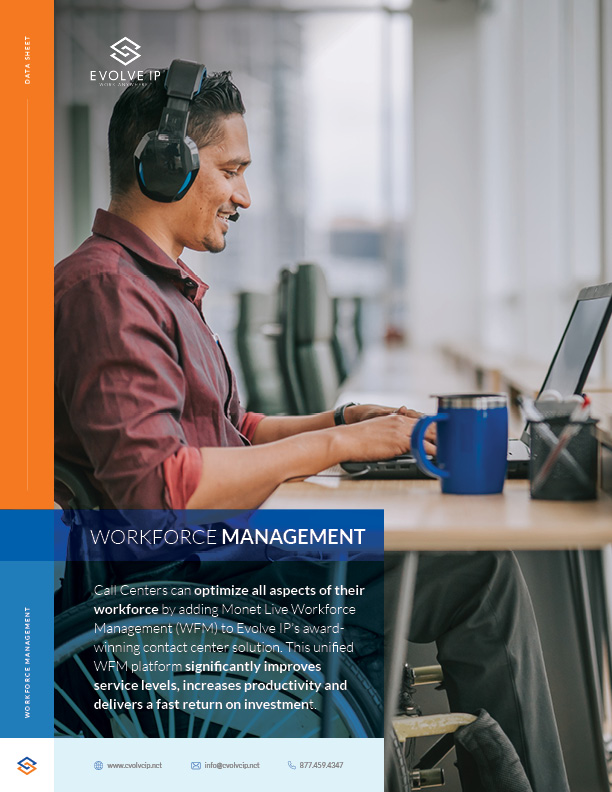 Simplify and future-proof your technology footprint with Evolve IP






It's nearly impossible to stay on top of every change in technology. Partner with Evolve IP and gain the combined experience of hundreds of technologists, all acting as an extension of your IT team. Helping you do more with less.
Featured By



Certified By