Supporting the hybrid workforce can be complicated—Citrix DaaS makes it simple. Deliver a high-performing workspace experience to thousands of users in minutes. Without compromising security or driving up costs.
In this datasheet, you'll learn the five reasons your IT team needs Citrix DaaS.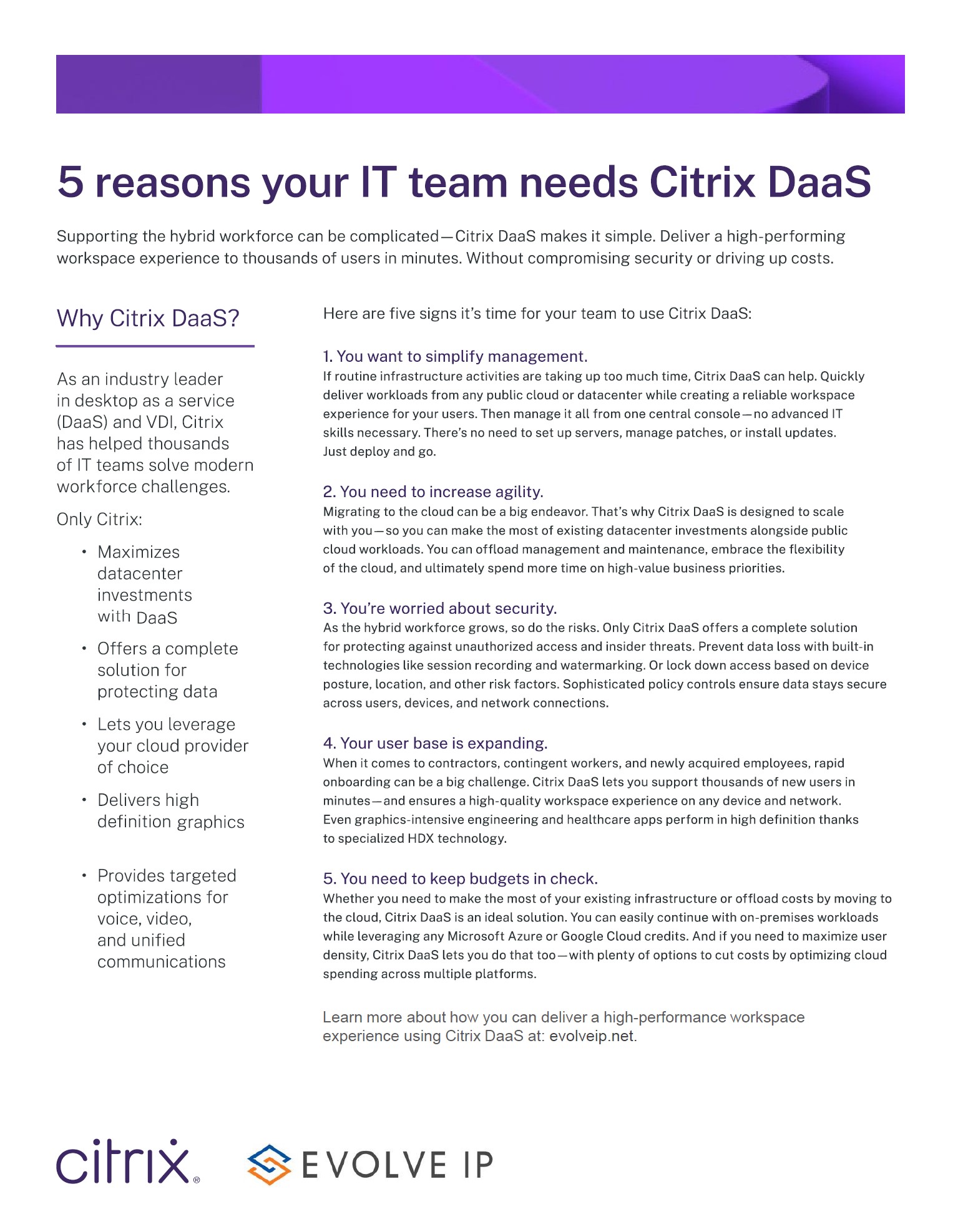 Simplify and future-proof your technology footprint with Evolve IP






It's nearly impossible to stay on top of every change in technology. Partner with Evolve IP and gain the combined experience of hundreds of technologists, all acting as an extension of your IT team. Helping you do more with less.
Featured By



Certified By