The new work imperative: keeping remote employees productive while saving time and money.
Making the remote-work experience as reliable, secure and user-friendly as possible for your employees can often come with a big hit to your CAPEX costs. But that doesn't have to be the case. With desktops-as-a-service, anything is possible.
Learn how desktop-as-a-service from Citrix and Evolve IP is reducing capital spending while improving remote work.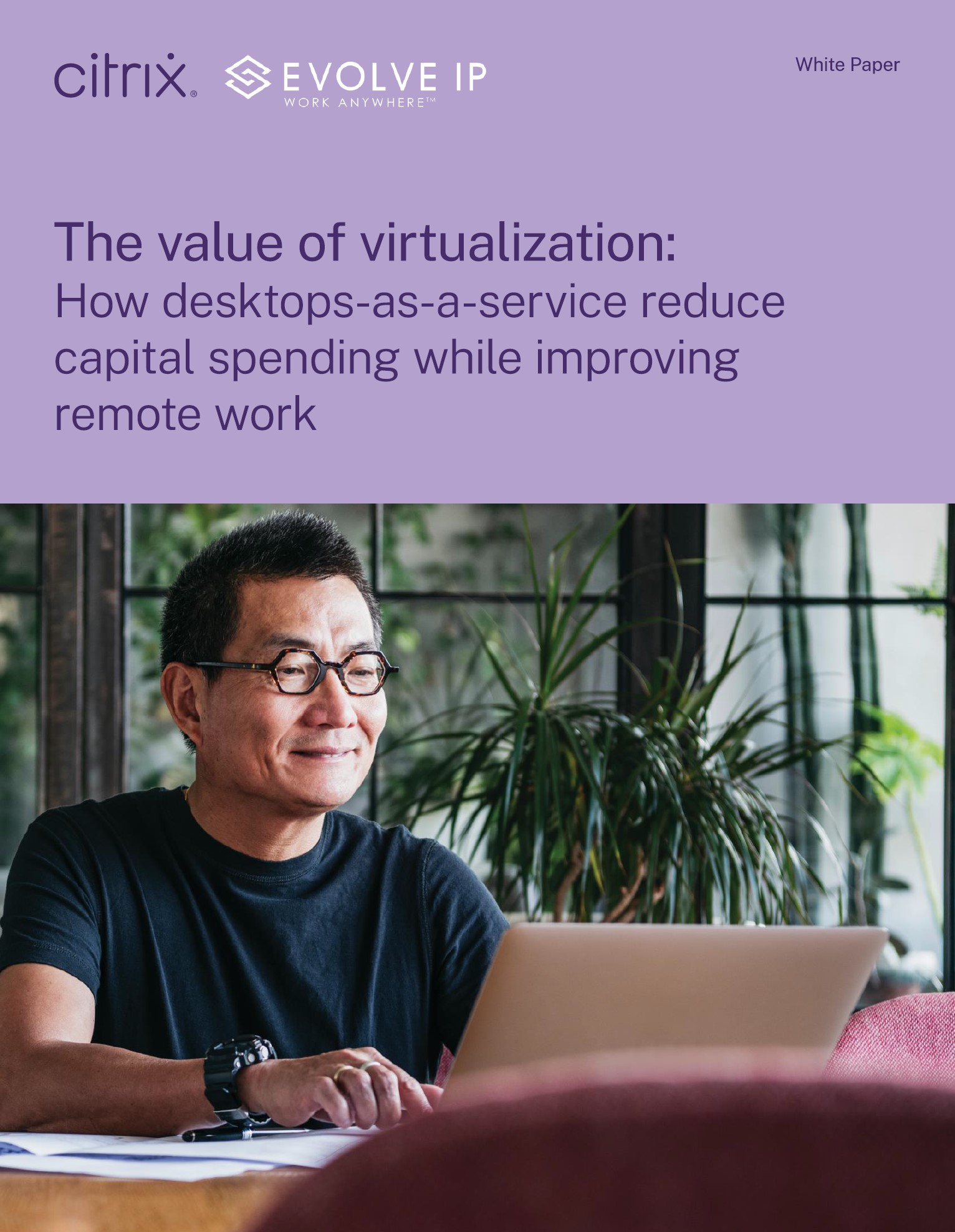 Simplify and future-proof your technology footprint with Evolve IP






It's nearly impossible to stay on top of every change in technology. Partner with Evolve IP and gain the combined experience of hundreds of technologists, all acting as an extension of your IT team. Helping you do more with less.
Featured By



Certified By