Multi-Site Healthcare Provider Leverages Award-Winning Cloud Solutions to Deliver Reliable, Patient Service and Improve Efficiencies
CCI Health & Wellness Services required a better solution to handle a high volume of inbound calls to its 12 healthcare facilities across the state. Evolve IP delivered solutions for reliable cloud communications management and efficient call routing to better serve patients rapidly and operate a fiscally sound business.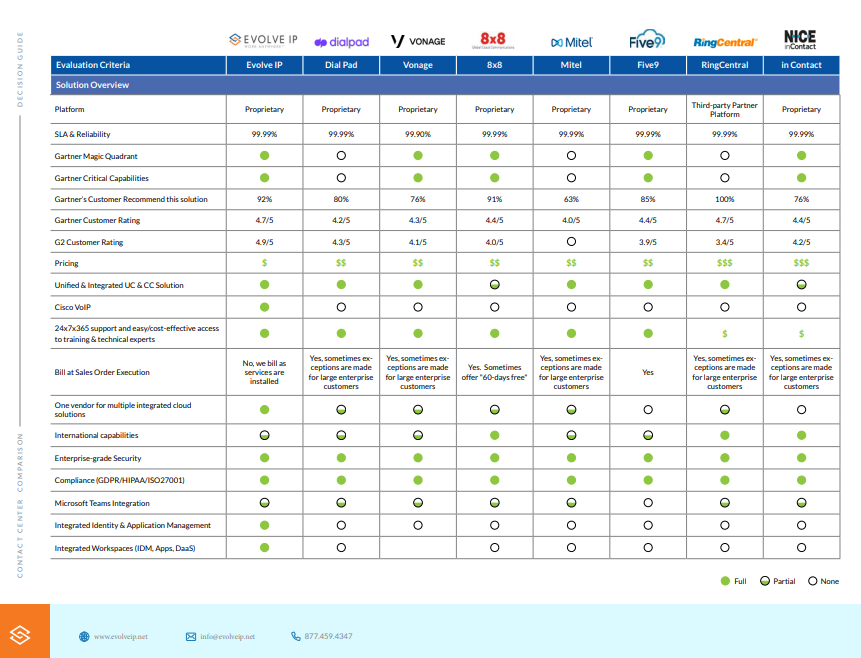 Contact Center (CCaaS) Vendor Comparison Matrix
Compare contact center providers using the Contact Center Vendor Comparison Matrix and see why Evolve IP is the solution your team needs to grow.

Simplify and future-proof your technology footprint with Evolve IP






It's nearly impossible to stay on top of every change in technology. Partner with Evolve IP and gain the combined experience of hundreds of technologists, all acting as an extension of your IT team. Helping you do more with less.
Featured By



Certified By