The Evolve Contact Suite's advanced features provide contact center leaders with powerful real-time control and visibility of their agents along with rich operational insights. From quality management to customer surveys to CRM integration to business intelligence, the solution offers tools that streamline agent interactions and enhance customer experience.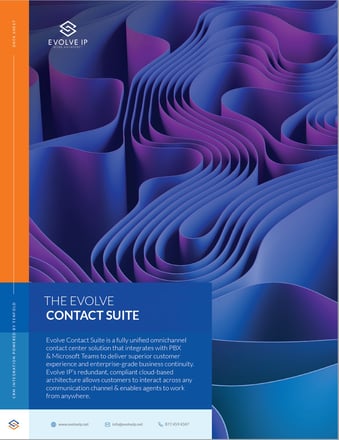 Simplify and future-proof your technology footprint with Evolve IP






It's nearly impossible to stay on top of every change in technology. Partner with Evolve IP and gain the combined experience of hundreds of technologists, all acting as an extension of your IT team. Helping you do more with less.
Featured By



Certified By