Is your IT infrastructure keeping pace as your remote workforce grows? As an IT leader, you must give remote and mobile employees secure access to their apps and desktops. This is a daunting task if you have a small, overworked IT team.
Here's how Citrix DaaS helps you meet your cloud mandate while saving you countless management hours and headaches. Simplify your cloud management with Citrix DaaS and deliver critical business apps and desktops to any user, anywhere, from any cloud.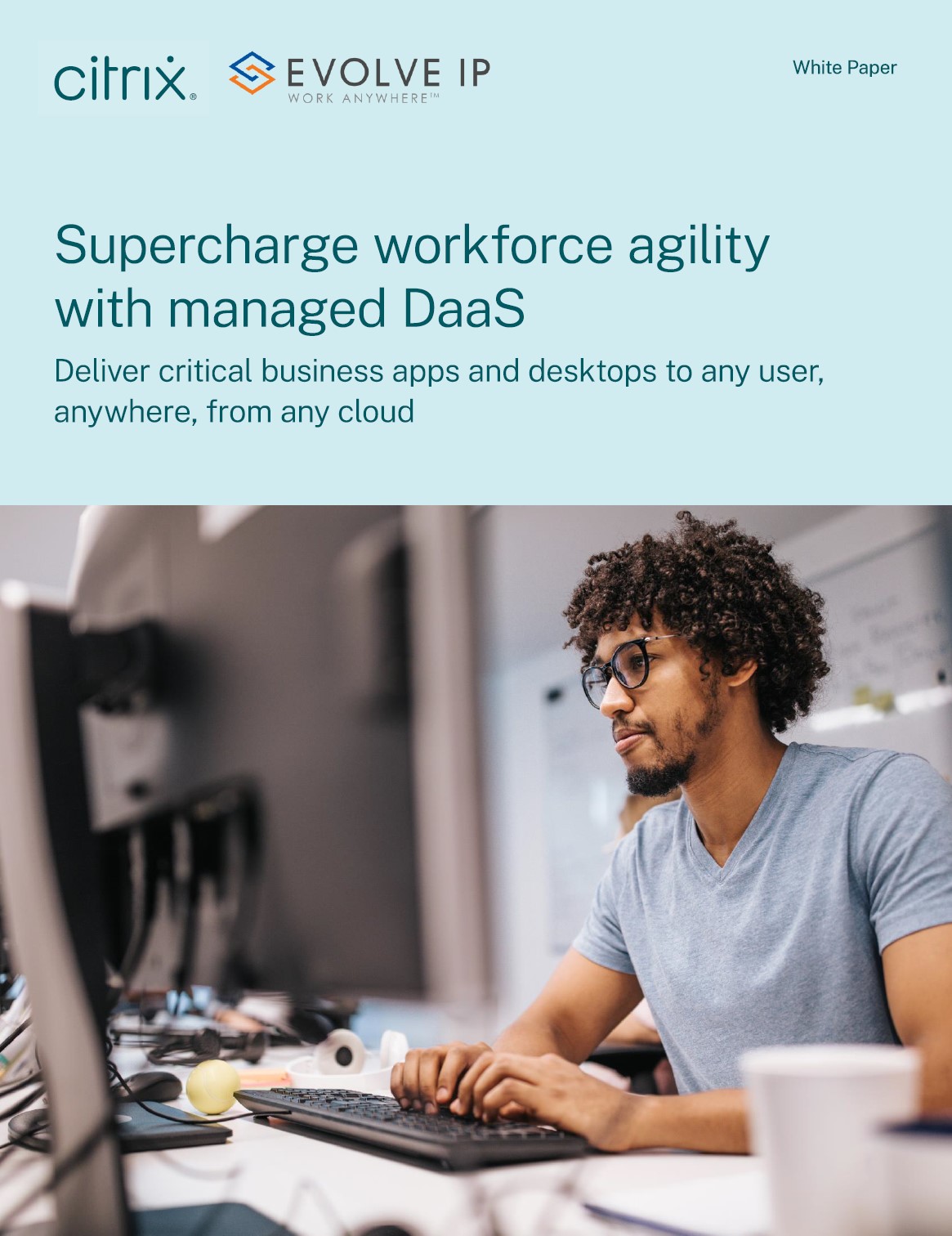 Simplify and future-proof your technology footprint with Evolve IP






It's nearly impossible to stay on top of every change in technology. Partner with Evolve IP and gain the combined experience of hundreds of technologists, all acting as an extension of your IT team. Helping you do more with less.
Featured By



Certified By