In addition to data protection, security and compliance concerns, most organizations are struggling to manage a new platform and deliver IT services to end-users on their own. Evolve IP has designed the Managed DaaS solution to solve this problem and unburden IT from the day-to-day management of supporting a vital business technology.
The problem with traditional desktops is to
Procure, Provision and Provide
In a traditional client computing environment, users connect into wherever organizations hosts their resources. They take those resources on their device, work on them and upload them back. This presents numerous organizational challenges listed below:
Increased risk of Security breach and data loss
Resource requirements increase with time
Increased risk due to Mobility
Management Nightmare
Scalability Challenges
Risk of Single Point of Failure
Increased costs due to Logistical challenges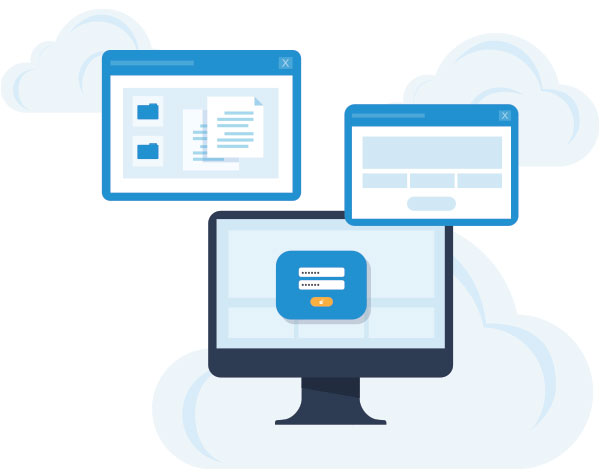 Challenges of Self-Assembled DaaS
The pandemic forced business and technology leaders to adopt DIY DaaS or self-assembled DaaS to quickly support their remote users. Due to below mentioned challenges, most IT leaders are transitioning towards Managed DaaS:
Knowledge: Requires detailed knowledge of selected desktop platform
Learning Curve: Takes time to learn and implement
Turnover: Need to train different team members in case of employee turnover
Costs: Higher costs because of lack of familiarity around platform and resources required
Scalability and growth challenges: Unable to scale up and down quickly as needed due to limited resources
Post-Installation Support: Unable to get immediate support as and when needed due to DIY framework
Licensing Complications: Due to complexity involved with Microsoft licensing
"Evolve IP's virtual desktops have allowed us to acquire more practices in a faster and more profitable way. That is resulting in bottom-line cost savings and top-line business benefits."
­—Jeff Francis, Vice President of IT, USDP
Why Choose DaaS
Ability to

Focus on IT

initiatives while vendor takes care of the rest

Tailored & High-Performing

end-user experience
Improved Security & Manageability

of users and platform

Productivity & Scalability

with seamless access



Why Choose DaaS
Ability to

Focus

on IT initiatives

Tailored

end-user experience
Improved

Security & Manageability

Productivity & Scalability

with seamless access
72%
of IT leaders have invested or will invest in DaaS in the next 24 months.
26%
reduction in total infrastructure costs on average.
79%
say cloud VDIis more secure than traditional models.
76%
of organizationsat least had one ransomware attack in the last one year.
84%
of virtual desktops served to remote users will be DaaS by 2024, up from fewer than 30% today.
40%
average savings with DaaS compared to traditional on-premises data centers.
Why choose Evolve IP?
Flexible multi-cloud, multi-protocol approach giving customers the ability to be deployed in Microsoft Azure or Evolve IP's private cloud
Experts at delivering optimized real time audio and video (RTAV)
100% managed service from environment to desktop
24/7/365 US based support with a dedicated, experienced team that provides personalized, proactive recommendations
Compliance & security of customer's solution through PCI, HITRUST/HIPAA and SOC-II
Noted in every Gartner Desktop as a Service Market Guide
Additional Features such as identity management, desktop management, Microsoft 365 CSP, cloud infrastructure, BYOD, DR and backup
Delivers natively integrated unified communications, collaboration & contact center solutions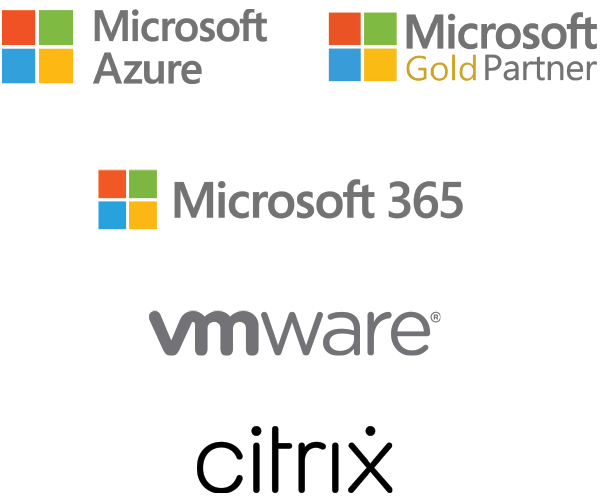 Simplify and future-proof your technology footprint with Evolve IP






It's nearly impossible to stay on top of every change in technology. Partner with Evolve IP and gain the combined experience of hundreds of technologists, all acting as an extension of your IT team. Helping you do more with less.
Featured By



Certified By